It's time for the next installment of our Level One series! Did you miss the last one? Click here to check it out.
As a recruiter, your new sworn enemy will be…resumes.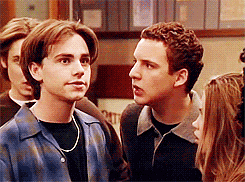 Despite the years of progress that the recruiting industry has made, resumes continue to be one of the backbones of candidate research. You can tell A LOT from what people choose to put on their resume. Actually, if you're looking for the right things, you can tell everything you need to know at first.
According to a Zety compilation, an average of 250 resumes come in for each corporate job, if you were to spend 10 minutes going over each resume, that's 2,500 minutes or over 41 hours of work. Instead, you can expect to spend an average of of 6 seconds scanning a resume.
But if you only have about 6 seconds, then what should you look out for?
1. A tailored work experience
While it's unlikely that an applicant will have every last specific detail that the hiring manager or team requested, they should make the effort to tailor their work and volunteer experience to the experience that the posting called for. If the job posting is for a customer service representative and their work experience mentions nothing about knowing what customer service even is, that's not promising. Making that effort shows you how much effort they'll put into completing the job responsibilities.
2. Progressive patterns in work experience
No applicant is perfect. They've job hopped, they've taken a stumble, or maybe they have a long absence in their work experience…it happens. On a whole, an applicant whose experience showcases an upward trajectory and reflects a person who is ready for a new challenge at every turn could be the one. It'll require fighting for them, but if you get a positive feeling, dig into it.
3. 
Make it pretty
We know you shouldn't judge a book by its cover, but you can definitely judge a resume by it. In fact, that's the whole point of them. If the posting calls for a graphic designer and you get a word doc filled with bullet points, they're probably not the right fit. It's also a good sign when a candidate puts the most important info in the top portion of the resume so it can't be missed and considering it's a digital world it's not always the worst idea to add to have links to portfolios and websites.
4. 
Keeping the focus on accomplishments
Listing out the duties they were responsible for at their last jobs isn't the worst thing, but it would be far more interesting and telling to list accomplishments. For example, they could write, "Responsible for the management of all office administration duties", but it would convey a lot more about the candidate if they wrote, "Created an all-in-one system that allowed for all calls, deliveries, and outgoing mail to be recorded." This focus proves what a candidate is capable of creating, rather than just what they're capable of doing.
There are plenty of other things that can make a resume stand out and when it comes down to it you need to trust your instincts, but when you keep an eye out for these 4 key aspects, you can expect to be on the right path.
Let us know on Twitter @HiringSolved what immediately puts a resume in your "keep" pile!